Cover Page
Curbs 'will stifle demand'
Data - driven decisions on travel needed: IATA chief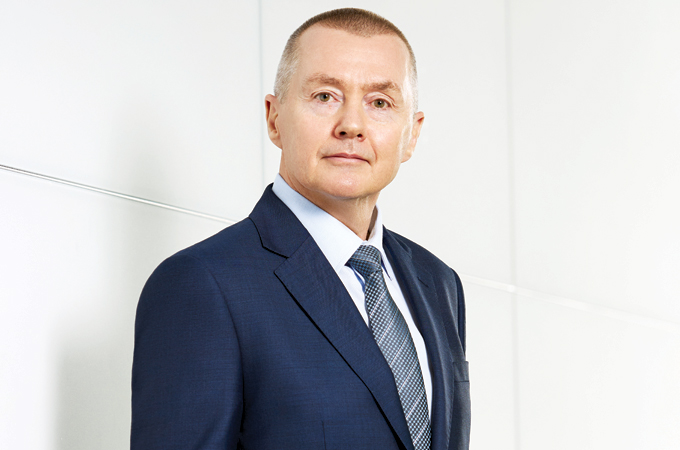 Governments introducing mandatory quarantine requirements and sanctioning crippling testing costs are the main challenges the travel/airline industry is facing today, according to International Air Transport Association (IATA). A fear-based approach to the pandemic rather than a data-driven, scientific easing of travel restrictions by states could stifle strong travel demand.


"I think it's fair to say that the crisis we are facing now is not necessarily one that is driven by the pandemic. It is more as a result of the ongoing restrictions on travel that governments have imposed around the world," IATA Director-General Willie Walsh said at a recent media roundtable.
It's clear that the nature of the pandemic is very different today than it was 12-15 months ago, Walsh says.
"We now have a lot of hard data to support more sensible decision making on a risk-based approach, which would enable many countries to relax their restrictions and enable international travel to recommence. It's very clear to us that sensible measures will continue to be necessary. But the widespread restrictions that we've seen for some time now, are not necessary based on the risk environment in which we're operating.
"We now have a lot of hard data to support more sensible decision making on a risk-based approach, which would enable many countries to relax their restrictions and enable international travel to recommence"
– Willie Walsh
"The vaccination rollout is having a significant effect, not only for people who've been vaccinated, but it is also suppressing transmission of the virus. And it's also clear from all of the scientific evidence that these vaccines are effective against all of the variants that have been identified so far."
Although the majority of countries in the Middle East have opened their borders to regional and international air travel, at least 10 of these still have quarantine in place meaning borders are effectively closed, he says, adding that replacing quarantine with testing is key.
The World Health Organisation's International Health Regulations stipulate that governments should not charge for testing or vaccination required for travel, or for the issuance of certificates.
An IATA sampling of costs for PCR tests in 16 countries showed wide variations by markets and within markets. Of the markets surveyed, only France complied with the World Health Organization (WHO) recommendation for the state to bear the cost of testing for travellers. Of the 15 markets where there is a cost for PCR testing to the individual, the average minimum cost for testing was $90 and the average maximum cost for testing was $208.
"As travel restrictions are lifted in domestic markets, we are seeing strong demand. The same can be expected in international markets. But that could be perilously compromised by testing costs – particularly PCR testing. Raising the cost of any product this significantly will stifle demand. The impact will be greatest for short haul trips (up to 1,100 km), with average fares of $105, the tests will cost more than the flight. That's not what you want to propose to travellers as we emerge from this crisis. Testing costs must be better managed. That's critical if governments want to save tourism and transport jobs; and avoid limiting travel freedoms to the wealthy," said IATA's Director-General.
Assuming that two tests are needed in each direction, the average cost for an individual return-trip could balloon from $400 to $760. The impact of the costs of testing on family travel would be even more severe; a journey for four that would have cost $1,600 pre-Covid, could nearly double to $3,040–with $1440 being testing costs.
Walsh says, "Several countries have now formally stated that they will allow people who are fully vaccinated to travel without restriction. That's a very positive development. But clearly, we can't have a situation where only people who have been vaccinated are able to travel internationally. We recognize that in addition to restrictions being removed for vaccinated customers, we need to see a sensible testing regime in place, or what is killing demand - quarantine requirements and significant cost associated with testing."
In 2020, a handful of airlines in the Middle East secured $4.8 billion in government aid. Most of this support ($4.1 billion) was distributed through direct cash injections, according to IATA figures. Despite this, several airlines in the Middle East remain at risk of bankruptcy or business administration. Financial relief has not been uniform across the region.
It doesn't help when airport authorities impose additional fees on already financially fragile airlines to make up for the losses they incurred over the pandemic.
"One of the things that is of great concern to us is where we're seeing other providers in the industry looking to recover losses that they encountered in 2020 through significant increases in charges. Recently we've seen a 5.5 per cent increase in airport user fees approved at Queen Alia airports by the Jordanian Government. This this is very disappointing at a time when we're hoping to see the industry restart. We cannot accept a situation where airports are increasing their charges significantly, which will clearly discourage airlines from increasing or recovering the capacity that they had in the market.
"We need to see sensible responses from everybody in the industry, air traffic control, airport ground handling suppliers. We cannot afford to see increases being imposed on airlines who are in an extremely fragile financial position today, having gone through the depth of the crisis in 2020. It is very disappointing that we're seeing governments approve these increases in charges at a time like this.
"We remain optimistic, however, that the industry will recover. That optimism is based on the data that we're seeing today," Walsh concludes.