Cover Page
Saudi jumpstarts tourism
Kingdom creates new buzz at Arabian Travel Market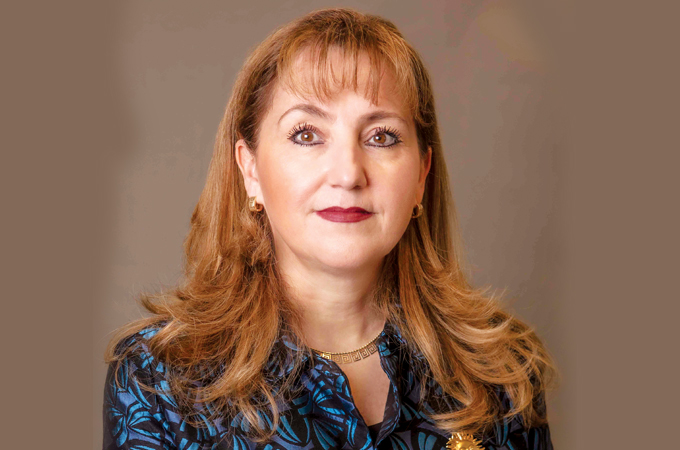 Saudi Arabia's Ministry of Tourism grabbed headlines late last month for hiring one of the world's most influential women in travel, Gloria Guevera Manzo, to the position of Chief Special Advisor to His Excellency Ahmed Al Khateeb, the Minister of Tourism.


Most recently, the CEO of the World Travel and Tourism Council (WTTC), Manzo told TTN in a previous interview that "visiting Saudi Arabia felt akin to going home".
"I want to be part of the transformation and make the vision of Saudi Arabia as a leading tourism destination a reality. Tourism is the most promising sector in Saudi Arabia; this has been evident since 2019 when the Kingdom first opened for international visitors and became the fastest growing and best performer in travel and tourism on a global scale," Gloria Guevara Manzo said.
"Tourism is the most promising sector in Saudi Arabia"
– Gloria Guevera Manzo
"In 2020, the Saudi leadership has done an incredible job managing the Covid-19 crisis and building its domestic tourism while continuing to advocate for global industry alignment and the recovery, and I am confident that my many years of expertise can help accelerate the next phase of development," she continued.
Meanwhile, the Saudi pavilion at Arabian Travel Market (ATM) 2021 was buzzing with business deals and development announcements, evidence of the strength of, and confidence in, Saudi's growing tourism industry as the sector makes efforts to rebuild and recover globally.
"Saudi is driving a new model of tourism for the twenty-first century," said Fahd Hamidaddin, CEO of the Saudi Tourism Authority. "This year's ATM demonstrated the recognition by major global travel industry players of the tremendous opportunities our dynamic and growing tourism industry offers."
More than 20 Saudi partners converged at the Saudi exhibitor stand, which witnessed over 890 meetings and a flurry of deals between the country's leading travel companies and international tourism partners, showcasing the fast-expanding offering of one of the world's newest leisure travel destinations.
Saudi Tourism Authority (STA) and leading Indian online travel agency Travel Boutique Online (TBO) signed a Memorandum of Understanding (MoU) to develop destination knowledge of Saudi through new, innovative programs on the TBO Academy platform, reaching 90,000 agents globally and targeting 25,000 visitors by 2022.
STA and Hotelbeds, the world's leading bed bank, signed a joint marketing agreement to drive awareness of Saudi as a unique, exciting destination among the Hotelbeds B2B network, comprising more than 180,000 travel agents.
The regional travel services company Seera Group and the online booking platform Klook signed a strategic partnership to create a one-stop digital booking platform for Saudi tourism providers.
IHG Hotels & Resorts' signed a Master Development Agreement (MDA) with RIVA Development Company to open at least seven hotels in Saudi across IHG's portfolio of brands.
"Partnerships with the world's major tourism players are transforming Saudi's great ambition as a leisure tourism destination into reality, so we were thrilled to see so much positive movement at ATM. We thank ATM's organizers for the opportunity to showcase Saudi's iconic places, profound experiences and unparalleled hospitality to the region and the world," said Fahd Hamidaddin.
The activity at the show mirrored the impressive growth of Saudi's tourism ecosystem. The number of local DMCs has expanded from 17 in the summer of 2019 to 72 today. MSC Cruises will launch two Red Sea itineraries in the fall with Saudi home ports, and major hotel brands including Marriott International, Hilton Worldwide and Accor Group will join IHG in expanding their footprint in Saudi.