Winter Holidays
Different strokes
From celebrated iconic hotels to new emerging markets, our selection of holidays to woo your clients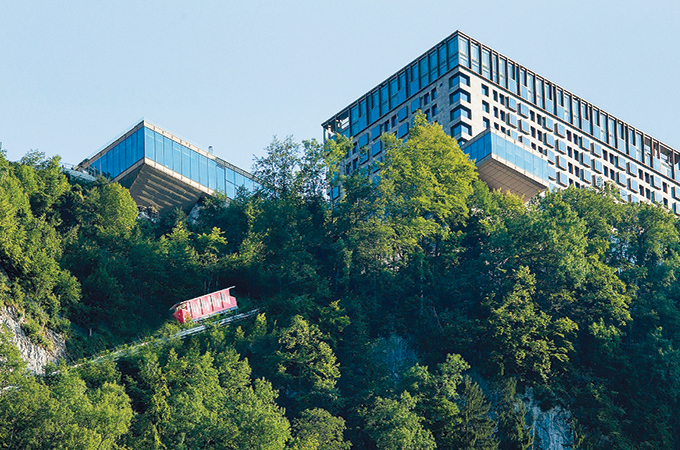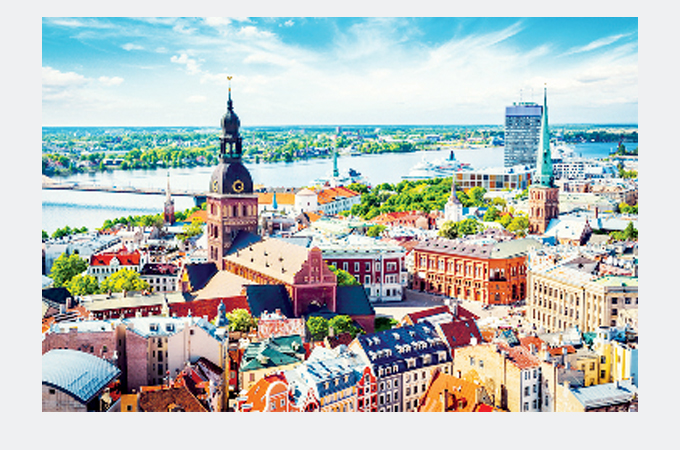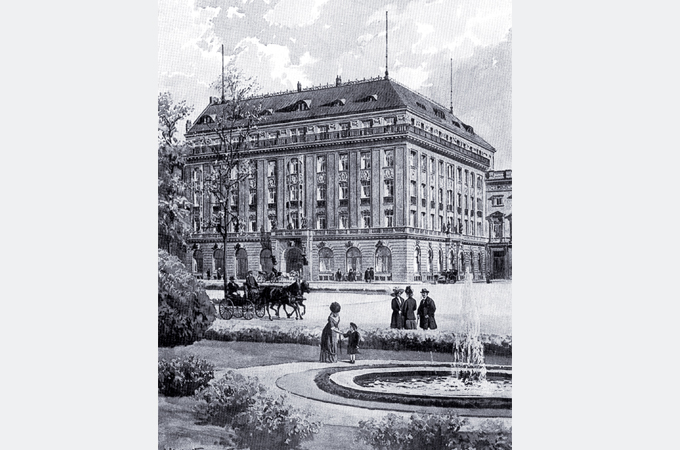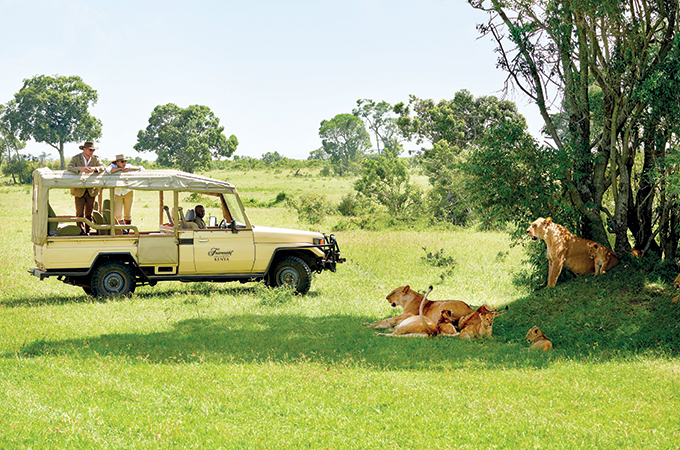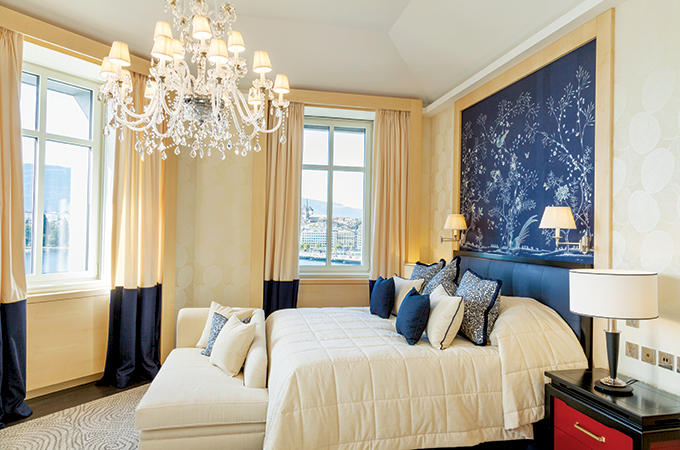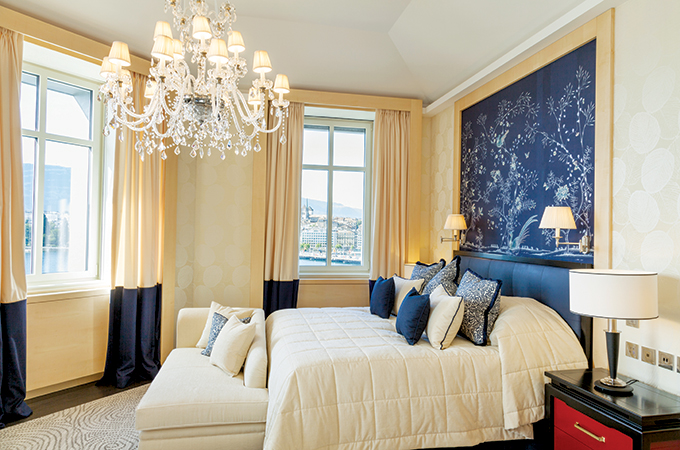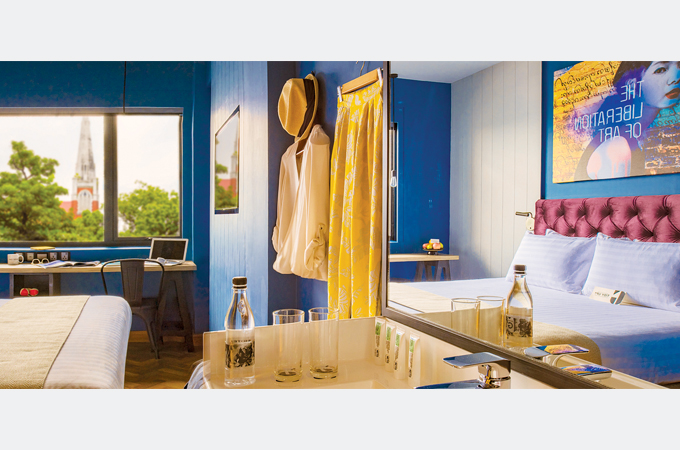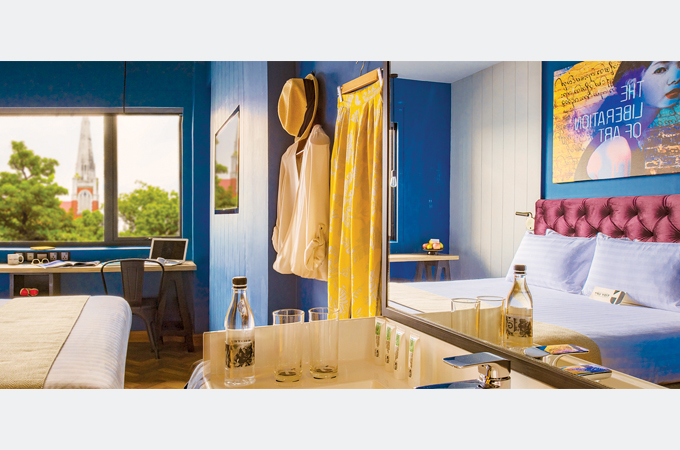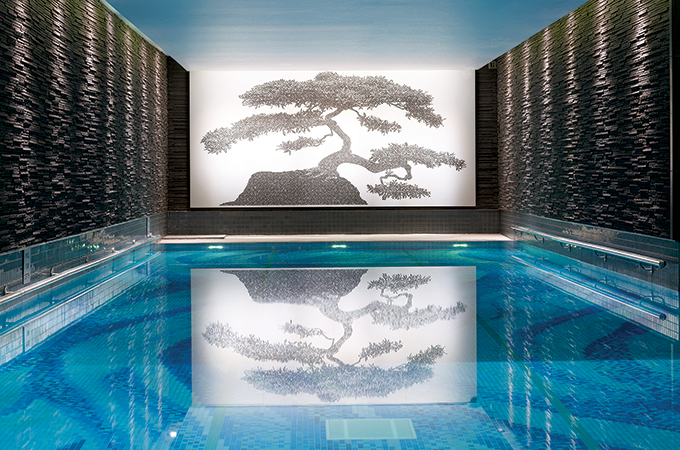 The biggest focus for the remainder of 2017 will be on winter vacations and how to make the best of its rising profile among travellers. Middle East outbound travel will be growing at a robust 9 per cent towards a mammoth value of $165.3 billion by 2025, according to the World Travel and Tourism Council. The bulk of these numbers will be sourced from international luxury travellers. The Arabian outbound market is established and affluent, with a growing generation of individuals looking to spend their leisure time in the world's finest places.


TTN brings you a scoop of exciting travel ideas and destinations ready to meet the wanderlust of travellers, no matter where the road or flight takes them.
LUCERNE, SWITZERLAND
The new five-star luxury Bürgenstock Hotel in Switzerland, has opened its doors. The new-built, 102-key hotel is sure to prove popular with travellers from the Middle East, with an emphasis on luxury.
Amenities at the stunning hotel include the Spices Kitchen & Terrace, Bürgenstock Terrace, Lakeview Bar & Lounge, Lakeview Ballroom, cigar lounge, cinema and private dining and Sky Boutique. Further surrounding buildings inaugurated include the Grand Residence Suites, Panorama Residence Suites, Diamond Domes (event and tennis) and an outdoor tennis court.
The new shopping arcade in front of the Bürgenstock Hotel has already been inviting guests to shop since early September. Ten of the resort's 12 restaurants and bars are now open, with a great deal of emphasis placed on culinary diversity: from Swiss cuisine, to a show grill, all the way to Asian, Oriental and Mediterranean dining. And even a French gourmet restaurant: The RitzCoffier at the Palace Hotel. A major coup for the Bürgenstock Resort was the successful hiring of the acclaimed three-star chef Marc Haeberlin as its Signature Chef for this cuisine.
NAIROBI, KENYA
Fairmont Hotels and Resorts Kenya resorts offer unrivalled luxury and adventure in three iconic properties; The Norfolk, Mount Kenya Safari Club and Mara Safari Club.
The three-stop experience will see leisure and business travellers begin their journey at Fairmont The Norfolk in Nairobi. A landmark hotel steeped in history, the property is the optimal city base to explore renowned wildlife conservancies such as the Giraffe Centre and the David Sheldrick Wildlife Trust famed for its elephant orphanage. Championship golf courses in the city allow for premium play. Meeting and conference facilities cater to business needs, while award-winning restaurants serve excellent Kenyan and international cuisine.
Fairmont Mount Kenya Safari Club is the exclusive former home of actor William Holden and has played host to Hollywood's elite. The property offers a snap shot of the bygone era with hunting lodge furnishings and wood-burning fireplaces. Part of a Unesco World Heritage site overlooking Mount Kenya, the property also boasts a manicured 9-hole golf course interspersed with ponds and sand banks - the only golf course in Africa to bisect the Equator. Additional incentive options embrace the surroundings and range from hiking to adventure survival.
PORT LOUIS, MAURITIUS
LUX* Grand Gaube, a retro chic tropical retreat in Mauritius Gets has drawn our attention at TTN. Re-opening at the end of the year on the African island's northern coast, edging the private bay are two beaches, tropical gardens, brand new forward-thinking restaurants and sociable bars, 186 bedrooms and suites, a luxe-for-less boutique, and an indoor cinema for movie screenings and live sporting events.
The sheltered north-facing resort has been cleverly remodelled to greet arriving guests with a staggering, uninterrupted view of the Indian Ocean as well as the offshore islands. No stone of the former building has been left un- turned as part of the $32 million renovation, while the natural setting has been preserved – wild flowers still scent the lovingly tended gardens and the postcard-perfect scenes are sound-tracked by layers of birdsong.
LUX* Grand Gaube offers a spectacular sea facing driving range, a putting green and a fully equipped Pro Shop.
LONDON, UK
The Langham, London was opened in 1865 by HRH the Prince of Wales as Europe's first 'Grand Hotel'. From the outset, it boasted an unrivalled location at the top of Regent Street and this is still true today with an enviable address in the heart of the West End. After an extensive transformation, The Langham, London has refined The Art of the Stay, offering luxurious guestrooms and suites, classically styled and evoking a warm residential feel with flawless service.
With an aim to provide a journey encompassing total wellness, Chuan Body + Soul offers rejuvenating treatments to nurture, balance and restore one's mind and body at The Langham. The spa uses Germaine de Capuccini and Kerstin Florian products along with Chuan's signature brand of specially blended essential oils based on the five elements of Traditional Chinese Medicine.
The recently opened The Wigmore, a new modern British Tavern is another draw. Located on Regent Street, the pub is set to become a new social institution with a touch of London polish and a place where everyone is welcome.
The food menu, overseen by Michel Roux Jr, defines quintessential British pub fare, using seasonal ingredients from leading producers.
YANGON, MYANMAR
Hotel G Yangon is an 85-room lifestyle hotel located at the heart of Yangon's vibrant entertainment neighbourhood, with art galleries, shopping malls, the Bogyoke market and the central railway station right on its doorstep.
Yangon's first lifestyle hotel, Hotel G Yangon promises intuitive technology, super-fast connectivity and understated style that savvy modern travellers crave, alongside creatively designed social spaces, a fully equipped Real Fitness Express gym and Babett Eatery & Bar, a trendy chic bar and kitchen to relax, refuel and reconnect. Hotel G Yangon's open-plan lobby and adjacent Babett Eatery & Bar have been creatively designed to be a communal space and all-day dining venue with a fresh vibe, where like-minded international travellers and local residents can work, relax, play and collaborate.
OSAKA, JAPAN
Best Western Osaka Tsukamoto will provide business and leisure travellers with a brand-new midscale accommodation option in the heart of Japan's second largest city. Nestled in downtown Osaka, this modern hotel is positioned just two minutes away from JR Tsukamoto Station, which provides direct links to the Japanese cultural capital Kyoto, and is only two stops away from Shin Osaka Station, where guests can catch the Shinkansen bullet train to Tokyo.
Best Western Osaka Tsukamoto offers a total of 105 modern rooms, all of which feature high-tech facilities and complimentary high-speed wi-fi.
Japan's tourism industry is undergoing an unprecedented boom. The country welcomed a record 24 million international visitors last year, and the Japanese government is now targeting 40 million arrivals by 2020 – the year the country hosts the Olympic Games. Best Western Osaka Tsukamoto is one of three new Japanese hotels signed by Best Western Hotels & Resorts earlier this year. The other new properties are located in Sapporo and at Yamagata Airport, and are due to launch in the coming months.
BERLIN, GERMANY
Twenty years of the Hotel Adlon Kempinski Berlin – a legendary hotel celebrates its anniversary offering some very special experiences and a range of exciting packages from across the hotel.
First opened in 1907 by the great visionary entrepreneur, Lorenz Adlon, the luxury hotel celebrated its reopening at the historic Pariser Platz in 1997 in the presence of the former German President Roman Herzog. This shows the significance of the building for Germany as the reborn legend is an institution known around the globe. To mark its 20th anniversary, guests will be able to take advantage of a variety of special offers in the hotel until the end of the year and gain an exclusive insight into life at the Adlon.
The Adlon lobby becomes a stage for young musical talent. In collaboration with the University of the Arts, the hotel has already engaged a number of very promising musical talents to showcase their talents in the hotel lobby every Friday or Saturday until the end of the year. Kuidaore at the Sra Bua by Tim Raue offers a unique gastronomic experience that invites guests to undertake the famous Japanese tradition of eating a wide range of dishes.
GENEVA, SWITZERLAND
Snow-capped mountains, twinkly lights, warm cocoa, and gastronomic feasts are some of the things that come to mind when planning for the final three weeks of the year. Throughout November and December, Beau-Rivage has lined up a series of memorable activities, a cookery class, truffle tasting, Christmas and New Year's Eve dinners for exceptional year-end celebrations for adults and children alike.
Beau-Rivage's prime location over Lake Geneva will allow its guests to take a leisurely stroll among the festive lights and decorations, while enjoying jovial markets that line up along the banks of Lake Geneva, inviting visitors to eat, drink, and be merry. Founded in 1865 by Jean-Jacques Mayer, Beau-Rivage has remained in the hands of the same family over five generations.